$30K IN 60 DAYS
A FUNDRAISER FOR THE NEO-FUTURISTS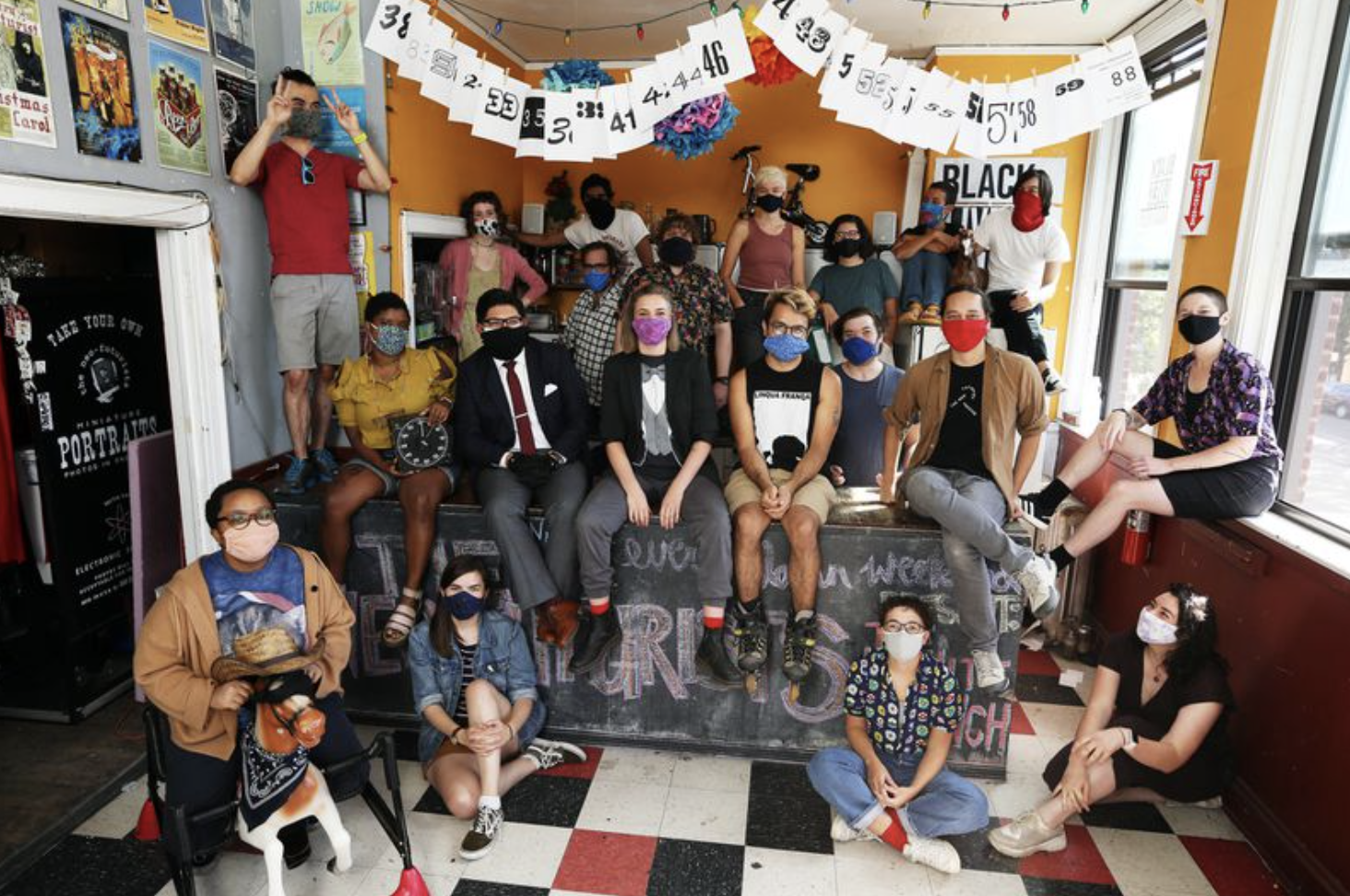 Help us reach our $30K goal

AND

enjoy special holiday shows at the same time!
As we round the corner on another unpredictable year, the Neo-Futurists are asking for your support in raising $30,000 to keep us Wrenching for years to come!  To donate directly toward our campaign, click here!
Starting November 1st and ending with a New Year's countdown to midnight,  we've got THREE extra-special shows throughout our sixty-day fundraising marathon. Proceeds from your tickets go directly into our fundraiser,  so bring your kith and kin! Send your sworn enemies!  The more the merrier! 
Up Next: BEST OF THE INFINITE WRENCH: 2021! 




It's The Infinite Wrench meets "staff picks"! Join us the first two weekends of December to catch specially curated menus of our favorite plays (live AND digital!) of the year.
December 4th & 5th 
December 11th & 12th 
Saturdays at 10:30, Sundays at 7:00
BUY TIX: BEST OF 2021 12.4.21 BUY TIX: BEST OF 2021 12.5.21
BUY TIX: BEST OF 2021 12.11.21 BUY TIX: BEST OF 2021 12.12.21

Created by a team of experimental musicians and led by Ensemble Member Nick Hart, 60 Songs will make its long-awaited return to the stage. In a race against the clock, the cast attempts to perform all 60 original songs in under 60 minutes, using instruments, technology, and found objects.
Audiences are invited to stay for the post-show "Wrench Karaoke" which incorporates the Neo-Futurist tenets of chaos, randomness, and chance into the act of singing your favorite song.
Wednesday, December 15th @ 8Pm
Thursday, December 16th  @ 8PM
BUY TIX: 60 SONGS 12.15.21 BUY TIX: 60 SONGS 12.16.21

Nothin' says "Happy New Year" like a flurry of festive, hilarious, devastating and bizarre two-minute plays! Join us at 11PM for exactly one hour of blissful chaos, capped off with a countdown and champagne toast at midnight.
Friday, December 31st @ 11PM