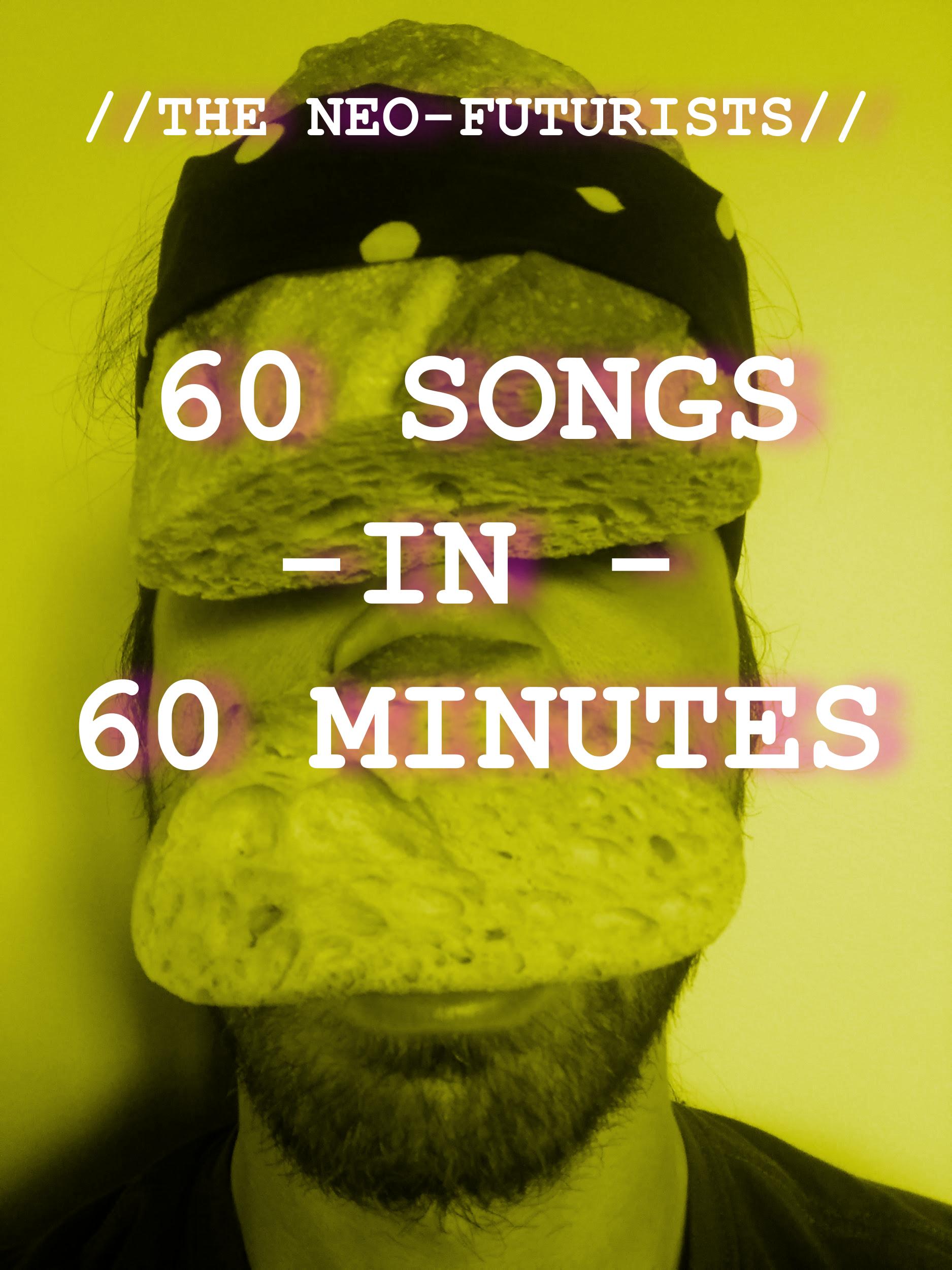 Created by Neo-Futurist Ensemble Member Nick Hart
60 Songs in 60 Minutes is a small ensemble of musicians and artists creating a collage of sound, noise, and music, using anything they can find to write, record, and digitally release an album of 60 original songs in 60 minutes, crafted over the course of 30 days. A brand new album created every month to Patreon Subscribers of the Neo-Futurists.
//The first 60 Songs in 60 Minutes album is entitled Breadtasia and will be released Oct. 2th//
Breadtasia, is an explosive, epic hour-long album of 60 songs in 60 minutes produced by The Neo-Futurists, all made for the ears of bread. One of the most flour-forward, gluten-positive releases in recent human history, Breadtasia serves its listener loaf after loaf of freshly baked soundscapes.  Running the germinated gamut from airy, to moldy, to soft, to roof-of-mouth-cuttingly sharp, this unique record is loaded with dynamics of fragrance and texture.  A delicious listen from heel to butt. Kick back as we make your spirits rise with our warmth.