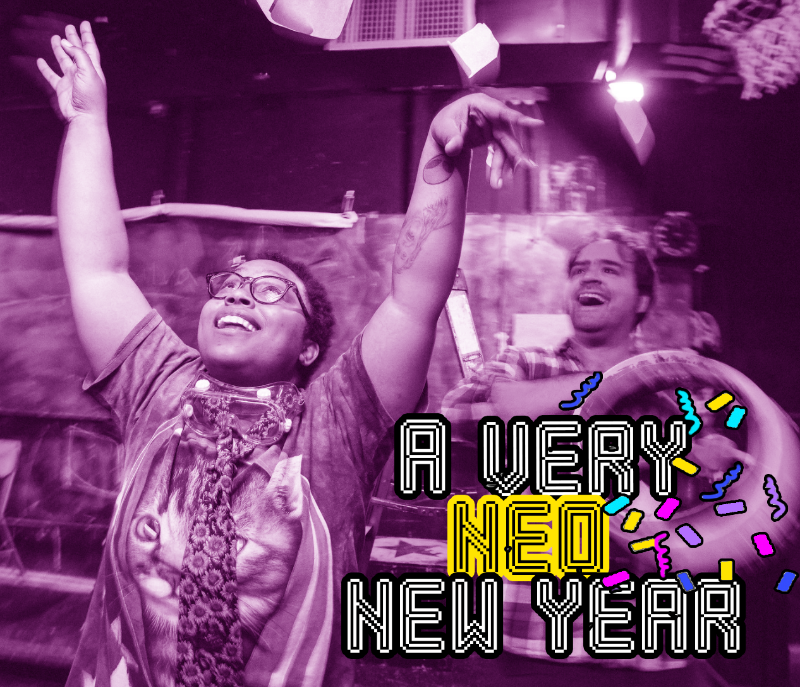 Saturday December 31st @ 11PM
🥂🥂🥂
Nothin' says "Happy New Year" like a flurry of festive, hilarious, devastating and bizarre two-minute plays! Join us at 11PM for exactly one hour of blissful chaos, capped off with a countdown & champagne toast at midnight. 
After the show, join us for a DANCE PARTY in the theater with DJ RYN from midnight – 2am with *free* bottles, cans & cocktails (purchase Dance Party Tickets at checkout). 
SATURDAY, DECEMBER 31st
Show – 11:00 PM 
 Dance Party w/ DJ RYN – midnight – 2am 
*Safety Note: The Dance Party (midnight – 2am) will be mask-optional. Masks are required for the 11PM performance of The Infinite Wrench: A Very Neo New Year. 
In the event of significant increase in COVID risk, the Post-Show Dance Party will be canceled and audience members will be refunded in full.