Neo-Lab Presents:
Comfortable Shoes
Workshop #2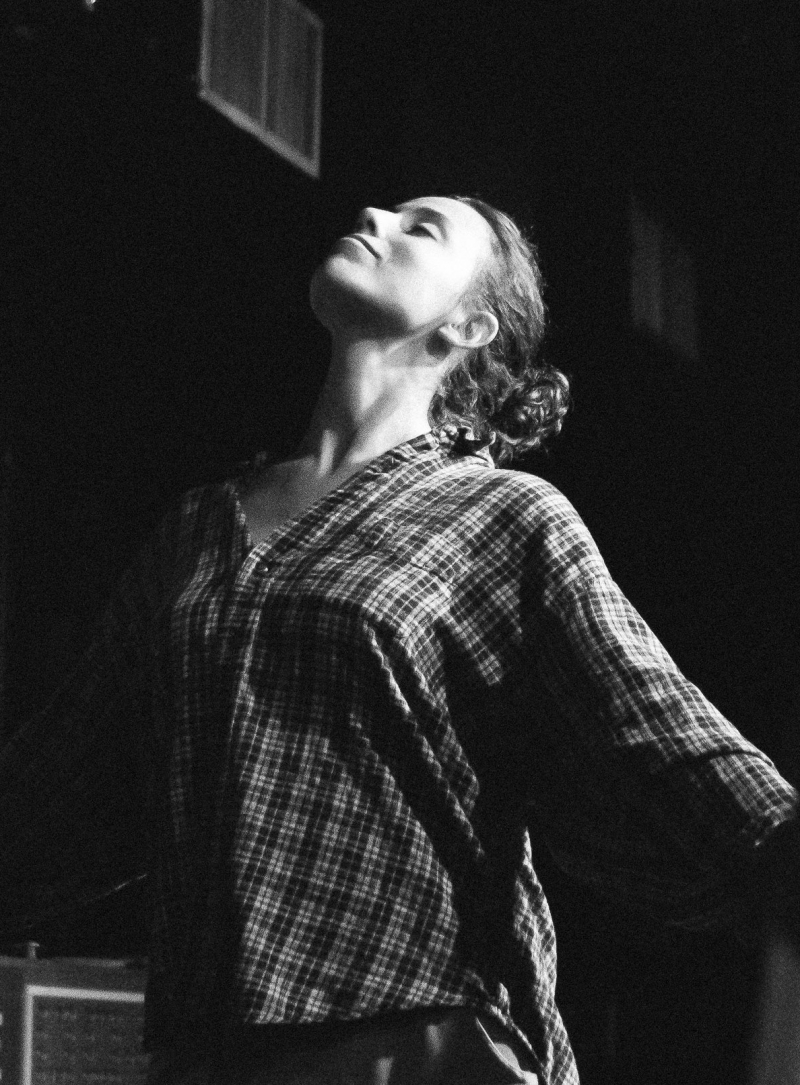 The Neo-Futurists present Comfortable Shoes in its second installment as part of the company's in-house development program Neo-Lab.

Comfortable Shoes is a rigorous storytelling of epic and exhausting proportions, as Ida weds herself to an appreciative but underwhelmed audience using the narrative structure of One Thousand and One Nights, where the character Scheherazade told 1001 stories to her husband who threatened to execute her.In the second workshop performance, Ida explores the form of a filibuster, attempting to tell 1001 stories in 1001 minutes — approximately one story per minute for roughly 16 hours.

Wed April 3, 2019 // durational performance 5:00am-7:00pm* // main event 7:30pm**
*daytime admission is pay-what-you-can, and audiences are invited to come and go as they please.
**after 6:30p, tickets are $8.
Tickets for Comfortable Shoes
Livestreaming will begin at 5:00AM on the day of the event.
Comfortable Shoes is created by Ida Cuttler, and features herself with musical accompaniment by Katie Klocke. Directed by Artistic Associate Halena Kays (Burning Bluebeard, Daredevils).
---
ABOUT THE NEO-LAB:
Comfortable Shoes is commissioned as this season's Neo-Lab, an in-house residency to support the development of one Neo-Futurist Prime Time show. Originally supported by the National Endowment for the Arts to premiere Tif Harrison's Saturn Returns, this marks the fourth project to be supported by Neo-Lab.
Previous Neo-Lab presentations:
Saturn Returns by Tif Harrison (2016/17)
Tangles & Plaques by Kirsten Riiber
(2017/18)
Remember the Alamo by Nick Hart (2018/19)