Neo-Lab Presents:
Comfortable Shoes
Workshop #2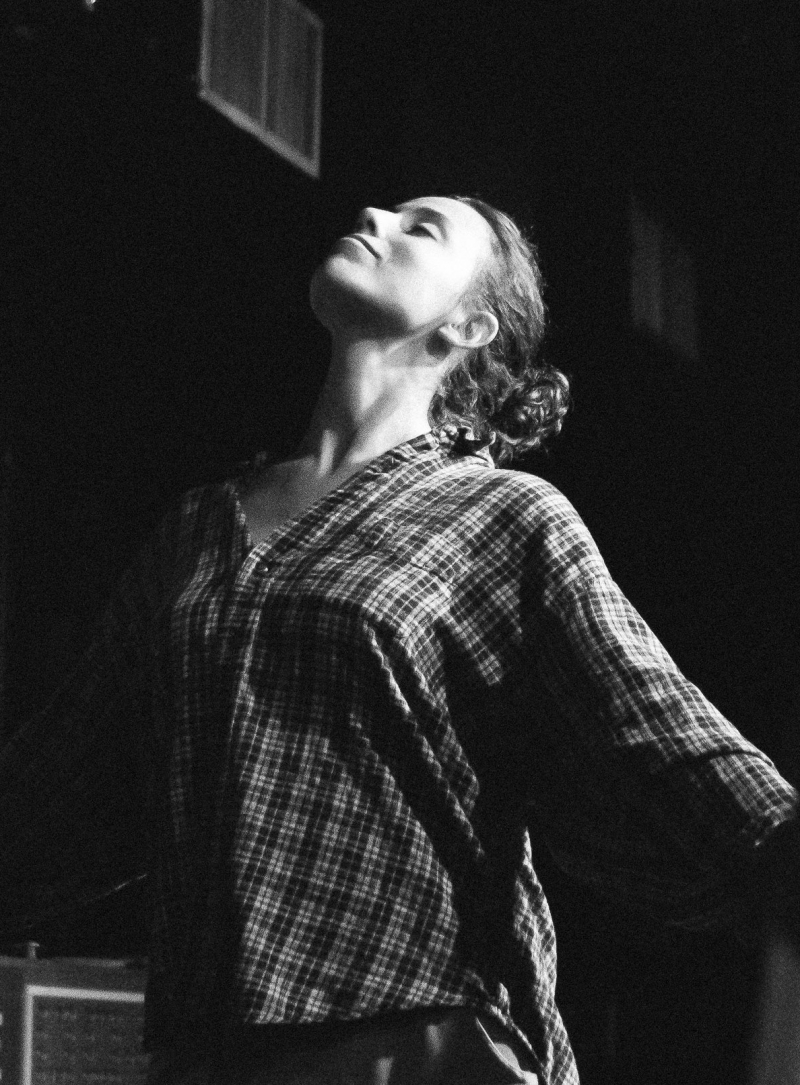 Buy Tickets
Note on physical accessibility: The entrance of The Neo-Futurist Theater includes a staircase to the 2nd floor. If you require elevator access, please contact us prior to attending the show at 773-878-4557, or email admin@neofuturists.org
In this rigorous storytelling of epic and exhausting proportions, Neo-Futurist Ensemble Member Ida Cuttler weds herself to an appreciative but underwhelmed audience, equipped with nothing except size 8.5 running shoes, the narrative structure of One Thousand and One Nights, and a bloated sense of self. Ida creates, stars, and bursts open in Comfortable Shoes, her debut main stage production.
Comfortable Shoes features Ida Cuttler, with musical accompaniment by Katie Klocke. Directed by Artistic Associate Halena Kays (Burning Bluebeard, Daredevils).
Wednesday, April 3, 2019 // 7:30PM
Tickets: $8
Tickets for Comfortable Shoes
---
ABOUT THE NEO-LAB:
Comfortable Shoes is commissioned as this season's Neo-Lab, an in-house residency to support the development of one Neo-Futurist Prime Time show. Originally supported by the National Endowment for the Arts to premiere Tif Harrison's Saturn Returns, this marks the fourth project to be supported by Neo-Lab.
Previous Neo-Lab presentations:
Saturn Returns by Tif Harrison (2016/17)
Tangles & Plaques by Kirsten Riiber
(2017/18)
Remember the Alamo by Nick Hart (2018/19)