4-session class elective
No Experts
Advanced Intensive in Neo-Futurist Playmaking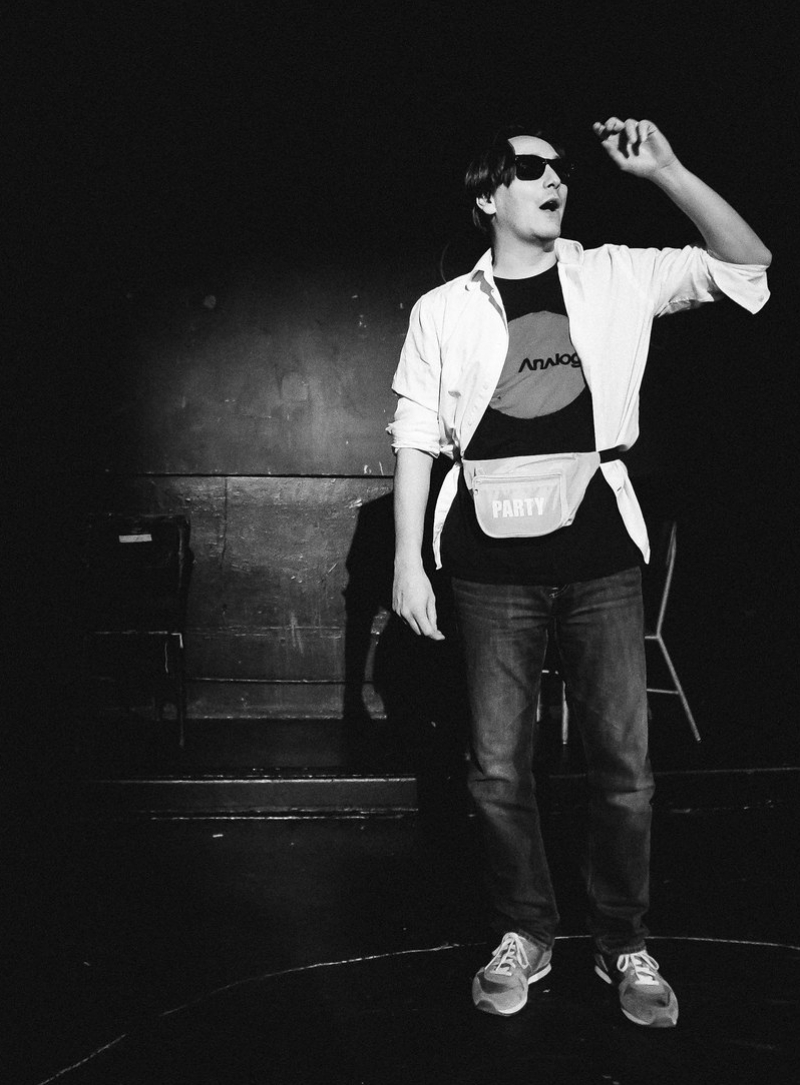 Sept 4-25, Wednesdays 7:00PM-10:30PM
Taught by Kurt Chiang, 4-sessions, w/ optional public performance - enrollment by application only
'We're always ourselves. Everything we say is true.'
— tenet of Neo-Futurism, and part of the intro speech before any given performance of The Infinite Wrench
---
The focus of this class is on this core tenet of Neo-Futurism, shared at the top of every show. In the 4-session intensive, the goal is to freely experiment with these imperatives of self, truth, authority and reliability. The things that make up who we are (eg. – personal narratives, social identity, physical habits and mannerisms, ) will be bounced around and torn apart, used as materials to create writing and performance that is earnest and complex, and that defies an audience's expectations. Creative choices will come in the form of bold attempts at making something happen and saying something honest – in a moment – regardless of who (we think) we (always) are. Taught by Artistic Director & Ensemble Member Kurt Chiang.
// Wednesdays, Sep 4-25 // 4 sessions, 3 ½ hours each. Sessions will include in-class exercises, devising, writing, and workshop. Weekly out-of-class writing and preparation is required. (Students will have the option of participating in an added session, as a public performance and showing of the work done in the class – Date and time is TBD, according to the students' availability). Capacity is at 8 students.
Note on Enrollment — This class is designed as an advanced Neo-Futurist workshop, and participants will be selected through an application process. Experience in prior Neo-Futurist classes is taken into consideration, but is not a pre-requisite, and does not guarantee a slot – all are welcome to apply.
Applications are due Friday, August 2nd. To apply, click the button below.
Apply for No Experts