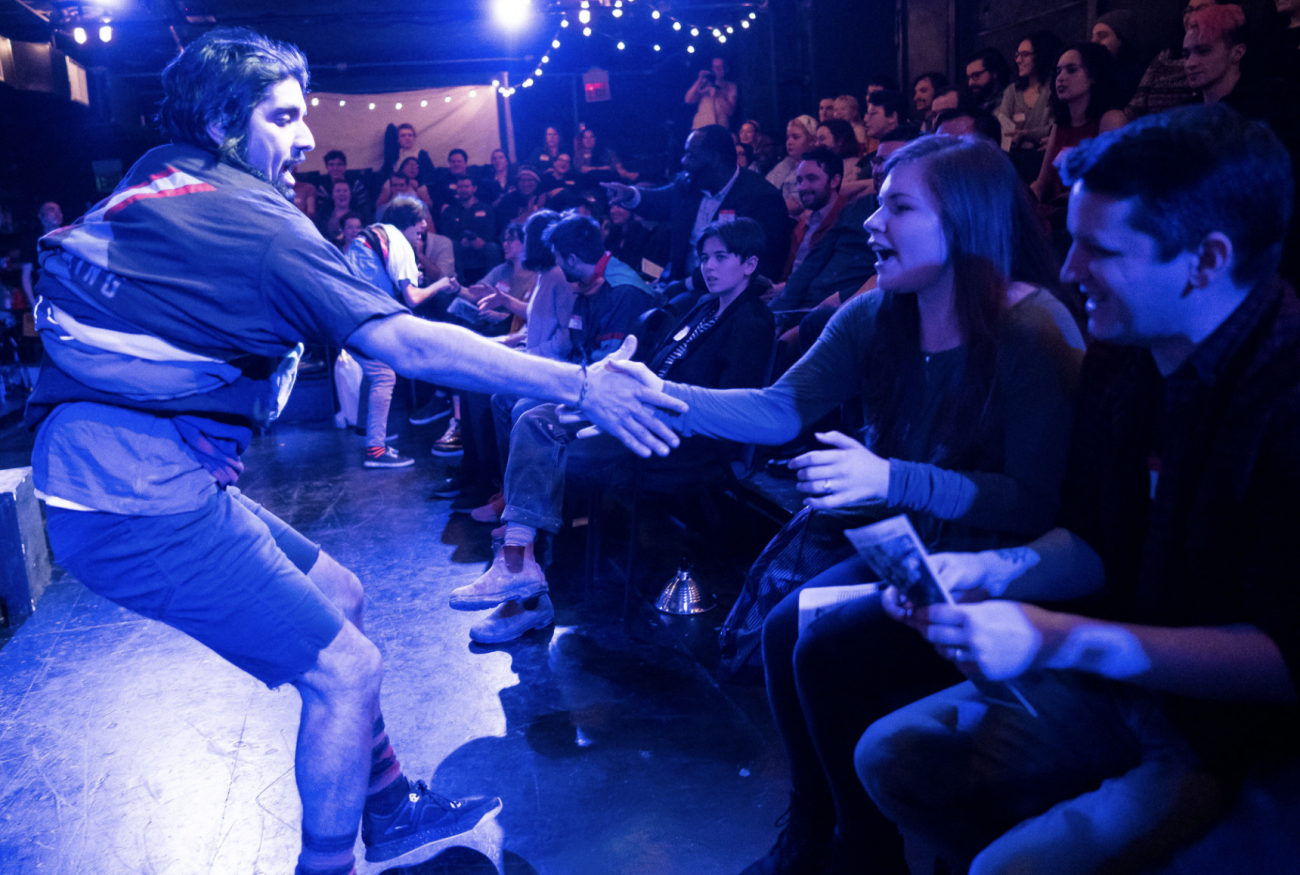 one play, three ways
WITH neil bhandari
SUNDAY, MARCH 19TH, 1:00PM-4:00PM
$60
(includes a ticket to The Infinite Wrench)
This workshop will explore writing and performing short-form plays through The Neo-Futurists' aesthetic of brief, truthful, non-illusory theater. With Ensemble Member Neil Bhandari, participants will generate an original piece of text at the start of the workshop, then use live task, object work and abstraction-via-dialogue to activate that text into three unique plays in various styles and forms.
This class is for students with any and all levels of writing or performance experience.
The Neo-Futurists Theater
5153 N. Ashland Ave
Proof of vaccination including one Booster will be required for all students. Participants and teachers will wear masks for the duration of the session.