The Neo-Futurists, with Mocrep and Theater Oobleck present:
Tedium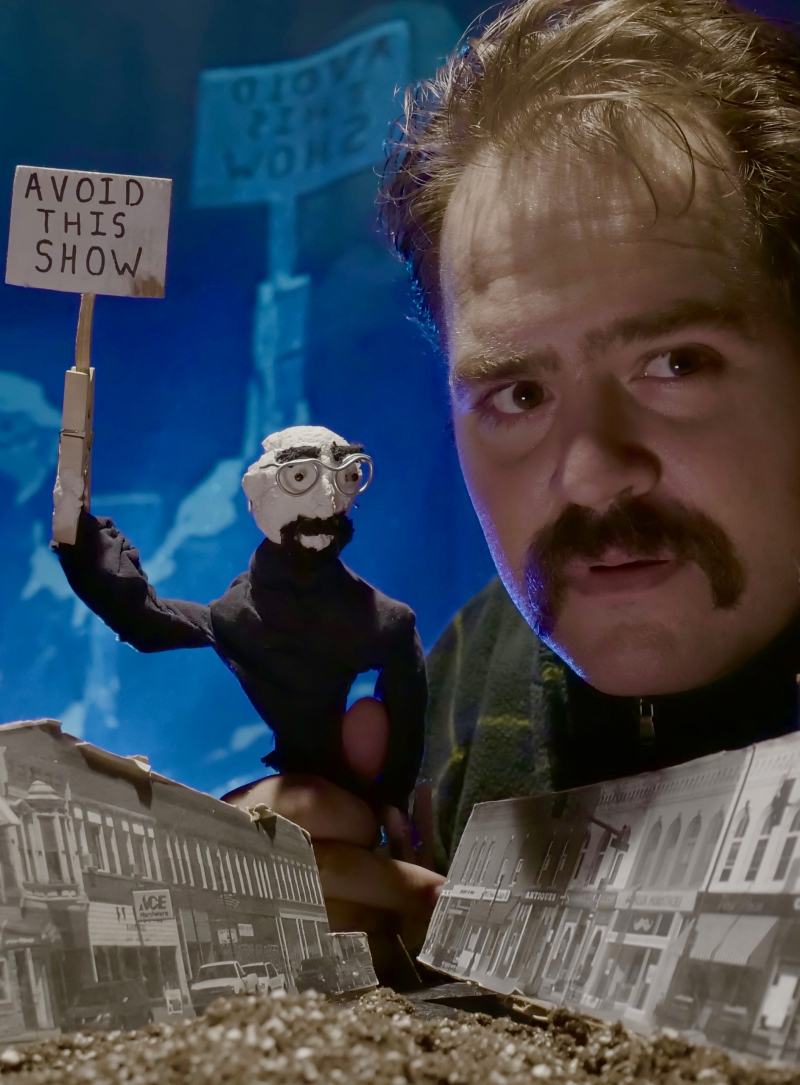 Jan 17-26, Thu-Sat @ 7:30, & Sat 26th @ 4:30
Tickets are available through the Chicago International Puppet Festival. Click the "Tickets to Tedium" button in the body of the page.
WE'VE ADDED A SHOW!
This Saturday (1/26) at 4:30. Tickets available now! (We will also keep a waitlist at the door for all shows, to be honored as seats become available. The earlier you get there, the better your chances. Doors open 30 minutes prior.) 
As part of the Chicago International Puppet Festival, we're partnering with Mocrep and Theater Oobleck to bring you Tedium by acclaimed Chicago playwright Mickle Maher. The play will be adapted by Neo-Futurist Ensemble Member Dan Kerr-Hobert, and accompanied by Mocrep's Other Sensations, an original work directly inspired by Maher's text.
Tickets available through the Puppet Festival here! — (Note on physical accessibility: The entrance of The Neo-Futurist Theater includes a staircase to the 2nd floor. If you require elevator access, please contact us prior to attending the show at 773-878-4557, or email admin@neofuturists.org.
Benefit Show, Thu 6/27
Friday 6/28
Saturday 6/29
Sunday 6/30
More about Tedium
The Neo-Futurists explore the absurd text of Theater Oobleck's Mickle Maher with a barrage of puppet forms at a small tabletop in Tedium, and Mocrep responds in a newly created companion piece, Other Sensations. In a multi-disciplinary journey through déjà vu, meta-theatrical successes and time-bending sonic experiments, a small ensemble of puppeteers and performers soothe the worries and sorrows of the world away.
Learn more about Mocrep and Theater Oobleck.