The Neo-Futurists, with Mocrep and Theater Oobleck present:
Tedium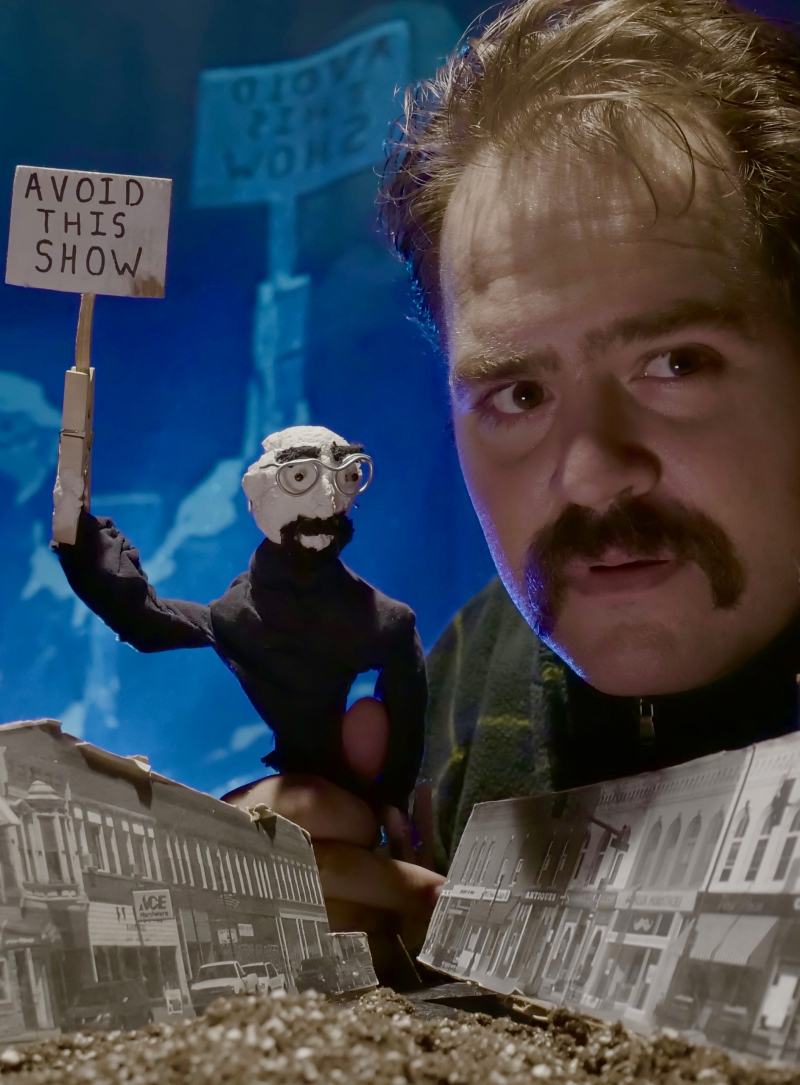 Jan 17-26, Thu-Sat @ 7:30
Tickets are available through the Chicago International Puppet Festival. Click the "Tickets to Tedium" button in the body of the page.
As part of the Chicago International Puppet Festival, we're partnering with Mocrep and Theater Oobleck to bring you Tedium by acclaimed Chicago playwright Mickle Maher. The play will be adapted by Neo-Futurist Ensemble Member Dan Kerr-Hobert, and accompanied by Mocrep's Other Sensations, an original work directly inspired by Maher's text.
Tickets available through the Puppet Festival here!
Tickets for Tedium
More about Tedium
The Neo-Futurists explore the absurd text of Theater Oobleck's Mickle Maher with a barrage of puppet forms at a small tabletop in Tedium, and Mocrep responds in a newly created companion piece, Other Sensations. In a multi-disciplinary journey through déjà vu, meta-theatrical successes and time-bending sonic experiments, a small ensemble of puppeteers and performers soothe the worries and sorrows of the world away.
Learn more about Mocrep and Theater Oobleck.