Donate Here!
$1 / Includes preshow reception at our digital-replica of The Neo-Futurarium
Contact The Neo-Futurist staff with any questions about content, trigger-warnings and accessibility (M-F 10a-6p)
AN ALL-NIGHT, ALL-VIRTUAL FUNDRAISER FOR THE NEO-FUTURISTS (IN WHICH THE ENSEMBLE WRITES, REHEARSES & PERFORMS 30 DIGITAL PLAYS IN 24 HOURS)
Help us reach our goal by December 13th!
---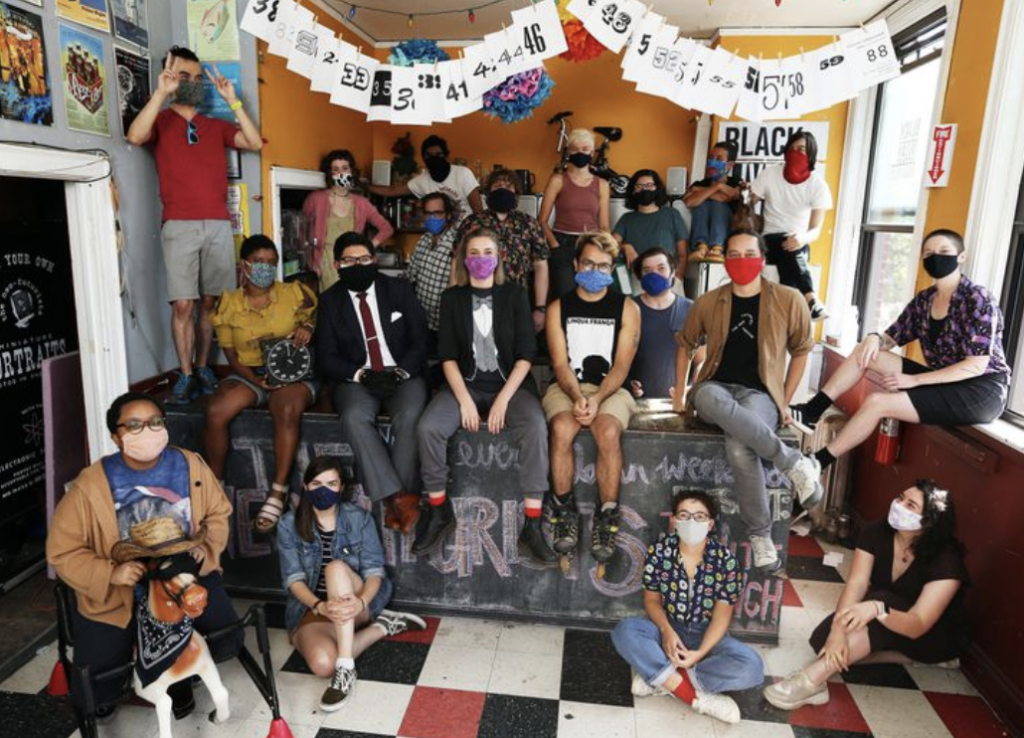 On Sunday, December 13, The Neo-Futurists will perform 30 world premiere plays, written, rehearsed, filmed & edited in only 24-hour's time. This is the 4th attempt at such a feat — previous attempts yielded spectacular results of performance, from one-time-only physical stunts, to sleep-deprived harebrained ideas, to quiet moments of reflection and earnestness.
And this year, we're doing it entirely from home. Anyone who makes a donation of any amount to our GoFundMe page will receive access to our brand-new, interactive, virtual *replica of The Neo-Futurarium* where audience members can explore the space and interact with one another (think Gameboy-meets-Zoom, but fun). Then at 8PM CST we'll debut 30 world premiere plays we'll have (miraculously) made in 24 hours! 
TIW24  is our grand, high-octane way of celebrating all the contributions that helped reach our fundraising goals. We cannot do this without you. 
Sunday, Dec 13 // 8:00PM (with pre-show starting at 7:00PM) // at The *Digital* Neo-Futurarium / a donation of ANY amount gets you access to the event!
Questions? Email us at admin@neofuturists.org, or call the office at 773-878-4557.
Want to help us fundraise? We need all the help we can get!  Join the campaign and help us reach our goal! You can earn tickets to the event through your fundraising efforts. JOIN THE TEAM on the campaign page to learn more.
---
we need your help to support our mission to create immediate, essential and activating theater for everybody!
---