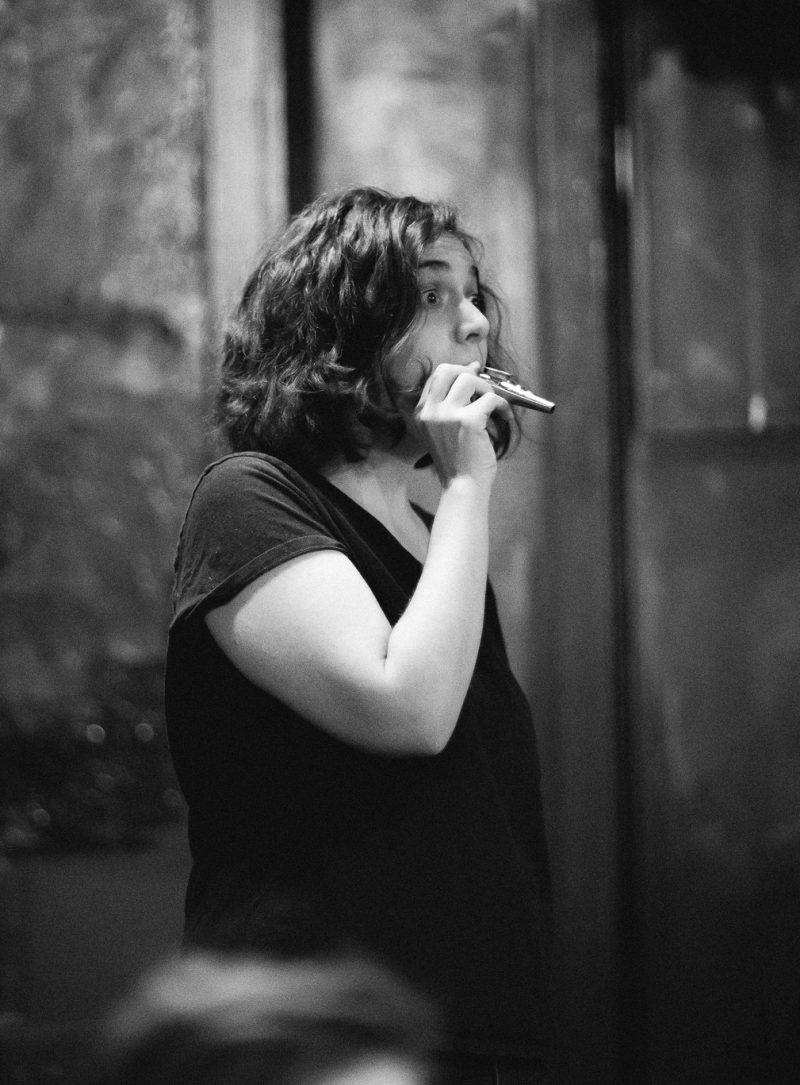 Writing & Performing the Two-Minute Play is our introductory class on Neo-Futurism, where students make theater using the core tenets of the Neo-Futurist aesthetic.
Led by ensemble members and accumulating into an original performance in the style of our flagship show, Writing & Performing is a great class for anyone who wishes to craft their real life stories and experiences into surprising theatrical work.
---
There are no sessions of Writing & Performing available currently. Please check back for classes as they open. Feel free to send inquiries to education@neofuturists.org
Check back here to see when the next sessions come available, or sign up for our mailing list. Inquiries can be emailed to education@neofuturists.org
::MORE ABOUT THE CLASS::
Students taking WP2MP explore core Neo-Futurist tenets of honesty, brevity, chance and liveness in order to create short plays in our unique, non-illusory aesthetic. Using games and exercises, weekly writing challenges and regular in-class workshops, students learn specific play formulas and styles that recur on our stage. In the second half of the class, the student ensemble follows a version of the Neo-Futurists' weekly creative process to pitch, rehearse and perform a menu of their own original two-minute plays. This final show is open to the public, and presented on our stage at The Neo-Futurarium.
No prerequisites! You do not need to have any experience in writing, performing, or theater at all. You only need a willingness and curiosity to transform your real-life experience, thoughts and opinions into surprising works of live performance.
---
To be the first to hear about future classes, join our mailing list
here
or follow us on
Facebook
,
Twitter
, or
Instagram
.