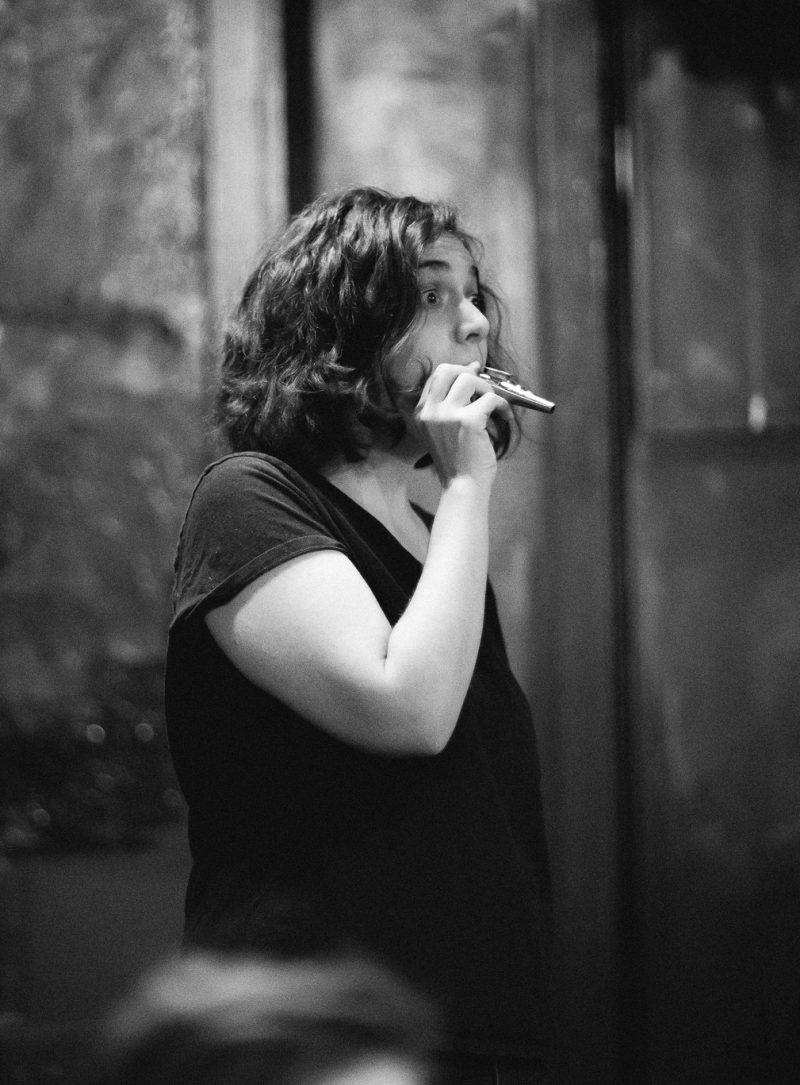 Writing & Performing the Two-Minute Play is our introductory class on Neo-Futurism, where students make theater using the core tenets of the Neo-Futurist aesthetic, led by ensemble members and accumulating into an original performance in the style of our flagship show, The Infinite Wrench.
Two fall sessions of WP2MP are currently open for enrollment:
Wednesday Session, Oct 9 – Dec 4 / Instructors Neil and Trevor (No class on Nov. 27)
Saturday Session, Oct 12 – Dec 7 / Instructors Jasmine and Nick (No class on Nov. 30)
---
ANNOUNCING!: Applications are now being accepted for Scholarships for Artists of Color. For more information and to apply, click the button below.
Scholarships
---
MORE ABOUT THE CLASS:
Students taking WP2MP explore core Neo-Futurist tenets of honesty, brevity, chance and liveness in order to create short plays in our unique, non-illusory aesthetic. Using games and exercises, weekly writing challenges and regular in-class workshops, students learn specific play formulas and styles that recur on our stage. In the second half of the class, the student ensemble follows a version of the Neo-Futurists' weekly creative process to pitch, rehearse and perform a menu of their own original two-minute plays. This final show is open to the public, and presented on our stage at The Neo-Futurarium.
There are no prerequisites to participate! You do not need to have any experience in writing, performing, or theater at all. You only need a willingness and curiosity to transform your real-life experience, thoughts and opinions into surprising works of live performance.
---
To be the first to hear about future classes, join our mailing list
here
or follow us on
Facebook
,
Twitter
, or
Instagram
.