~Third Person~
Kurt Chiang is an ensemble member and former Artistic Director of The Neo-Futurist Theater. He joined the company in 2008 and is a regular contributor to The Infinite Wrench. He is the creator of Analog (2013), and co-creator of The Arrow, a show that subjects written essays and live performance to spontaneous acts of inquiry and disruption, in collaboration with Lily Mooney. He is a company member with Playmaker's Laboratory, teaching in writing residencies at Chicago Public Schools and performing in That's Weird Grandma. As an educator, he has taught writing and Neo-Futurism at many organizations, including: School of the Art Institute of Chicago, University of Chicago, North Park University, Lake Forest College, National High School Institute at Northwestern University, Louder Than a Bomb, Afterschool Matters, with residencies at the Theater Performance Magnet at Lee High School in Huntsville, AL, and the NEXT/NOW Festival at the University of Maryland-College Park. For two years, Kurt was a Teaching Artist at Snow City Arts, providing bedside art & creativity workshops for youth admitted to Ann & Robert H. Lurie Children's Hospital of Chicago. Additional credits at The Neo-Futurists: Remember the Alamo (director), The Neo-Futurists Read the Mueller Report (curator), Trump's Mug (director), Saturn Returns (writer/performer), Mike Mother (producer), The Neo-Futurists: Body (co-editor), Haymaker (director), BEER! The Musical (performer), Burning Bluebeard (choreographer & installation artist), Picked Up (performer/sound design), Contraption (performer), The Fool (Returns To His Chair) (writer/performer), and writer of over 300 plays and wrenches for The Infinite Wrench. Live-lit, readings, misc. performances and venues:: Salonathon, Paper Machete, Write Club, album release for Mocrep's "I Like My Friends," The Other Art Fair, I Live in a House with a Door, West Side School for the Desperate, The Marble Room, Wit Rabbit, The Side Project, The Voyage of the Saucy Maiden (Annoyance Theatre), Spektral Quartet's "Talent Show," and birthday parties and other events for incomparable big TEEN. Kurt is a 2017 3Arts Make a Wave grantee.
~First Person, w/ pictures~
I've been an ensemble member since August 2008.
If you Google Image Search my first and last name ("kurt chiang"), you get these results: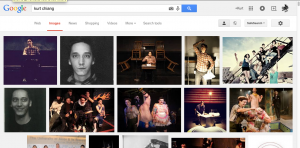 If you scroll down, you get these results:
If you scroll even further down, you get these results: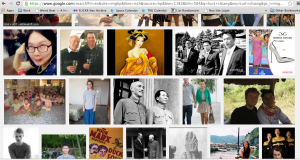 And if you scroll all the way down, then click on "Show More Results," you get the following results: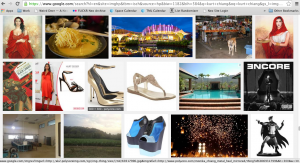 So what am I to make of all of this?