The Neo-Futurists present:
Tangles & Plaques
at Theater on the Lake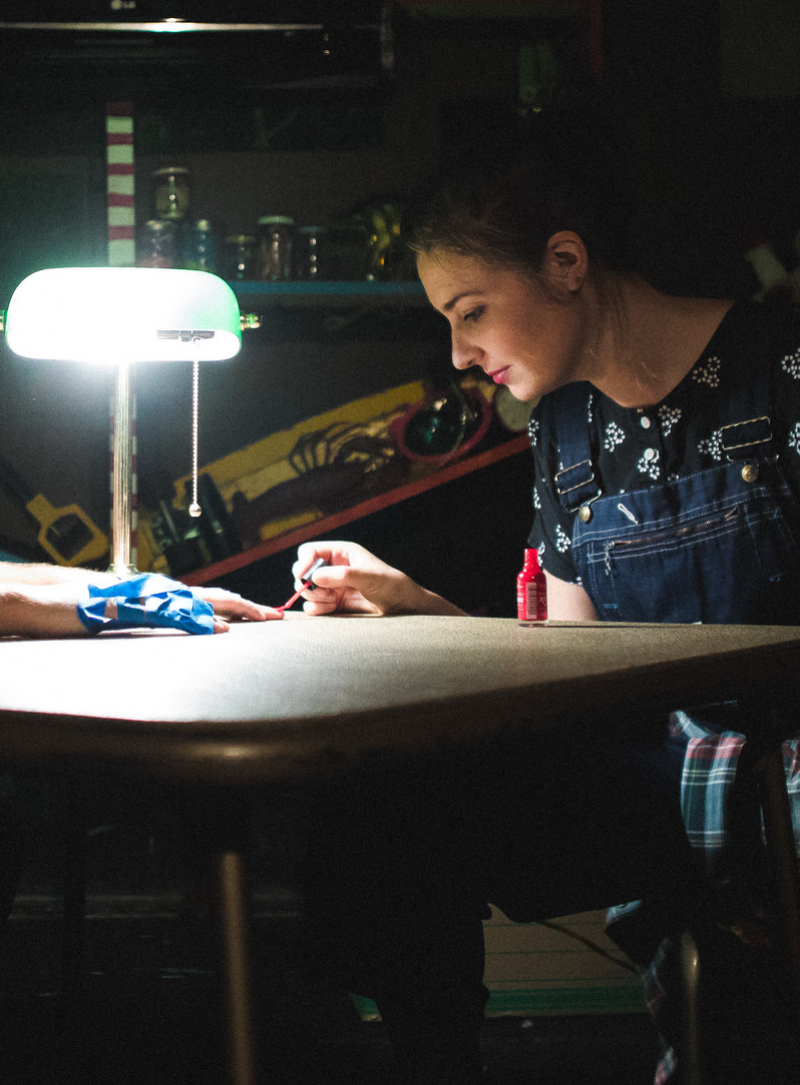 at Theater on the Lake (2401 N Lake Shore)
Tangles & Plaques returns for the 2019 Theater on the Lake Season! // August 13-16
Tickets are FREE
---
Tangles & Plaques attempts to demystify the experience of dementia in the language of theatre—offering a vivid, poignant, participatory experience that is unique to each audience and different every performance.
Based on her experience as the Memory Care Director at a retirement home, Ensemble Member Kirsten Riiber conducts a symphony of impossible tasks and egregious forgery with the help of the audience and cast of improvisers. The ensemble interrogates the life and death of memories— how they persist, when they depart and the ways they distort over time.
Created by Kirsten Riiber, Directed by Jen Ellison, featuring the performances of Riiber, Kaitlyn Andrews, Ida Cuttler, Justin Deming, Mike Hamilton, Nick Hart, and Dan Kerr-Hobert.
Reserve your FREE TICKETS by emailing boxoffice@chicagoparkdistrict.com, with the date and time of the show you would like to attend. All performances will be at Theater on the Lake, at 2401 N Lake Shore (Fullerton and Lake Shore) — More info at the CPD Theater on the Lake website, and on Facebook.
---
:WORKSHOPS AVAILABLE!:
Tangles was recently awarded a Creativity Connects Grant through The National Endowment for the Arts to devise and tour a theatrical workshop, "Remembering Dementia," aiming to educate and further engage the community about memory care and dementia. Any individuals or institutions interested in hosting the workshop can contact us at The Neo-Futurist office by calling 773-878-4557, or by emailing Program Manager Jasmine Henri Jordan at tangles_programming@neofuturists.org.
Thank you for your support!