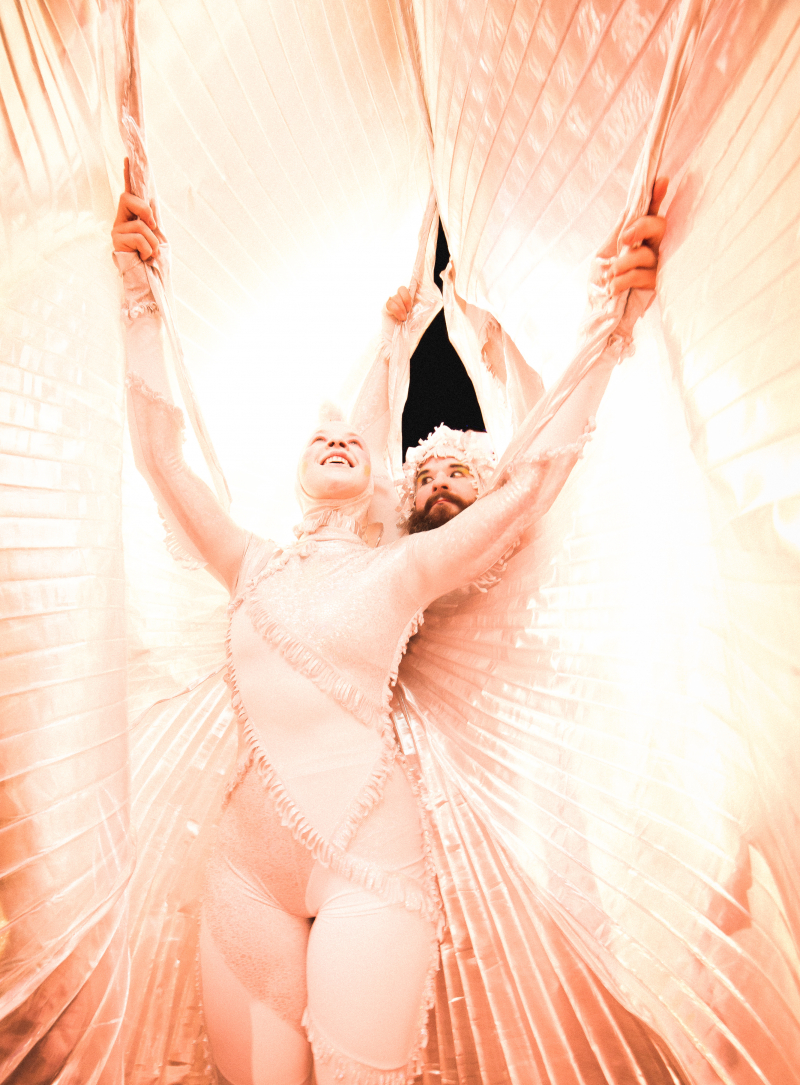 April 6, 2017 – May 20, 2017
Created by Leah Urzendowski & Anthony Courser

Directed by Adrian Danzig

 
What? Are they unicorns? Is it an hour? 
The? Unicorn? Hour? invites you into a space to discover and grow joy in an atmosphere where joy can float freely. Inspired by childhood favorites "Mr. Rogers Neighborhood" and "Peewee's Playhouse", this show claims joy as the core fantastical world of adventure within us.  Joy is an active choice, requiring a shift of perception of the world around you.   The? Unicorn? Hour? refers to the unicorn that lives within all of us – the mythical magical organ in your soul that can be tapped into at any moment you choose. You can "unicorn" at anytime! Seeking joy is refusing woe and accepting the beauty of an unbridled lifting of the spirit.
Don't forget to do your #joyhomework.