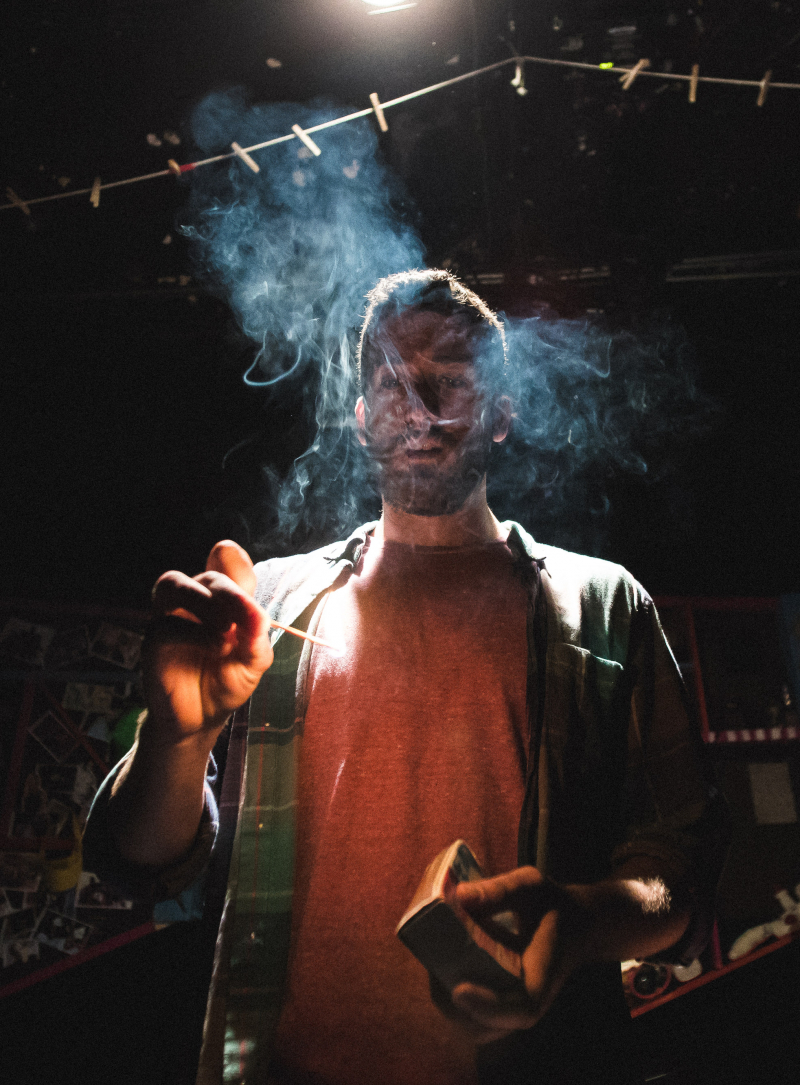 Tangles & Plaques
September 13 – September 29, 2018
Created by Kirsten Riiber
Directed by Jen Ellison
Tangles & Plaques is returning to the Neo-Futurist stage for a limited engagement.
Neo-Lab's 2016-17 commission, Tangles & Plaques attempts to demystify the experience of dementia in the language of theatre—offering a vivid, poignant, participatory experience that is unique to each audience and different every performance. Ensemble Member Kirsten Riiber and Director Jen Ellison conduct a symphony of impossible tasks and egregious forgery with the help of the audience and a cast including Riiber, Kaitlyn Andrews, Ida Cuttler, Justin Deming, Mike Hamilton, Nick Hart and Dan Kerr-Hobert. The ensemble interrogates the life and death of memories— how they persist, when they depart and the ways they distort over time.
Neo-Lab is an original works residency originally launched in 2015 by the National Endowment for the Arts.