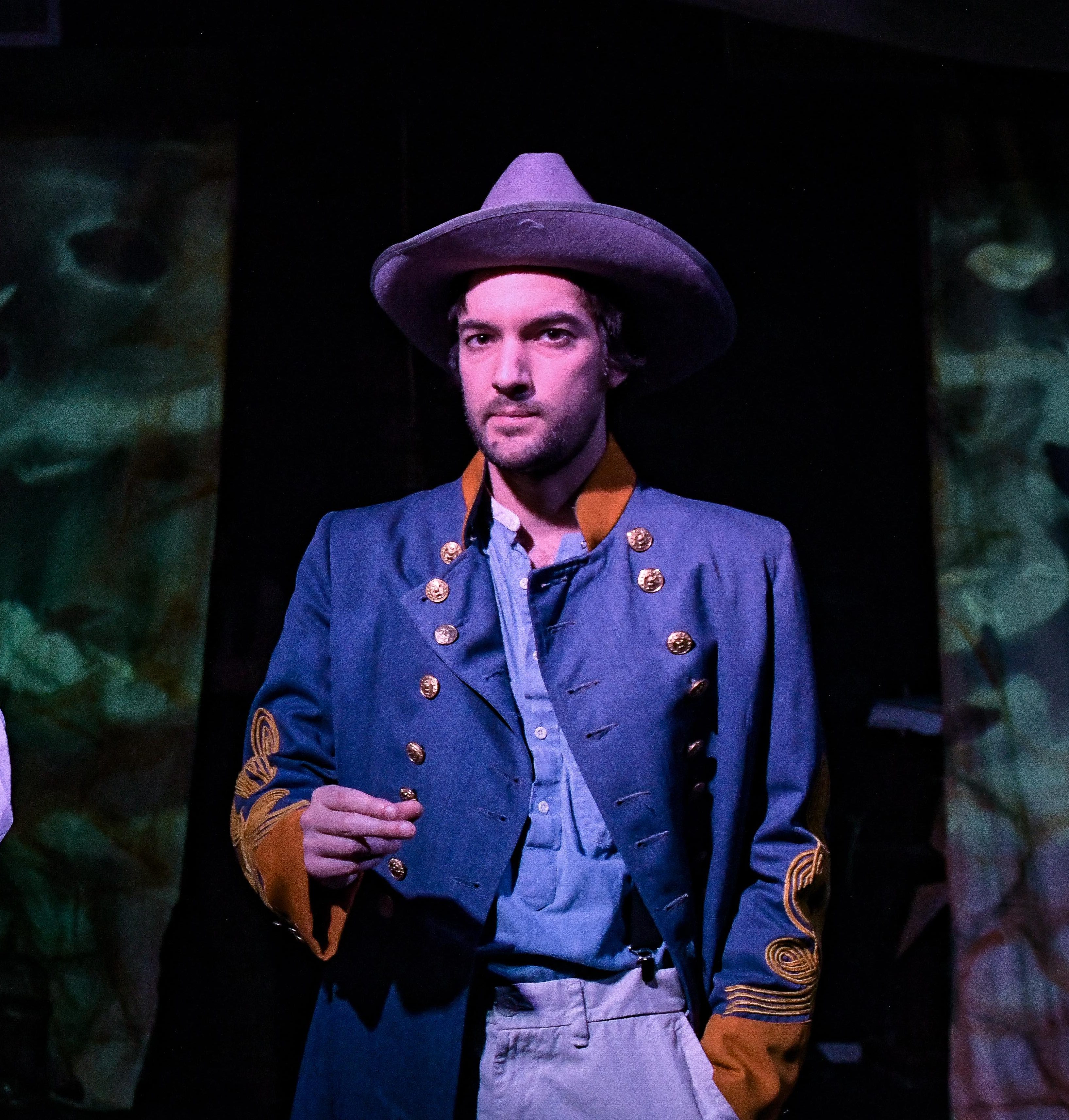 Remember the Alamo
Created by Nick Hart
Directed by Kurt Chiang
Previews February 28 – March 2
Opening Night Monday, March 4
Runs Thursday-Saturday until April 27
All performances begin at 7:30PM.
Tickets: $10-$25 (all Thursdays & previews are "pay what you can")
In this world premiere production, an ensemble will take over The Neo-Futurist Theater, refuse to leave, and obstruct all production in the theater until the audience, actors and management work to recreate the Battle of the Alamo in its entirety, leading to its sad bloody conclusion. Created by Neo-Futurist Ensemble Member Nick Hart, Remember the Alamo is Neo-Lab's 2017-18 commission.
Cast: Brenda Arellano, Hal Baum, Nancy Casas, Nick Hart, and Steve Mosqueda (w/ Dave Maher as "The Death Concierge")

Production: Kurt Chiang (Director), Mitchell Chapman (Stage Manager), Kate Hardiman (Production Manager), Lily Mooney (Script Supervisor), John Wilson (Scenic Designer), Parker Langvardt (Projection Designer), Uriel Gomez (Costume Designer), Antonio Gracias (Sound Designer), Jorge Silva (Lighting Designer), Lenny Fritsch (Asst. Stage Manager).
Neo-Lab is an original works residency originally launched in 2015 by the National Endowment for the Arts.