THE INFINITE WRENCH: BACK FROM THE DEAD!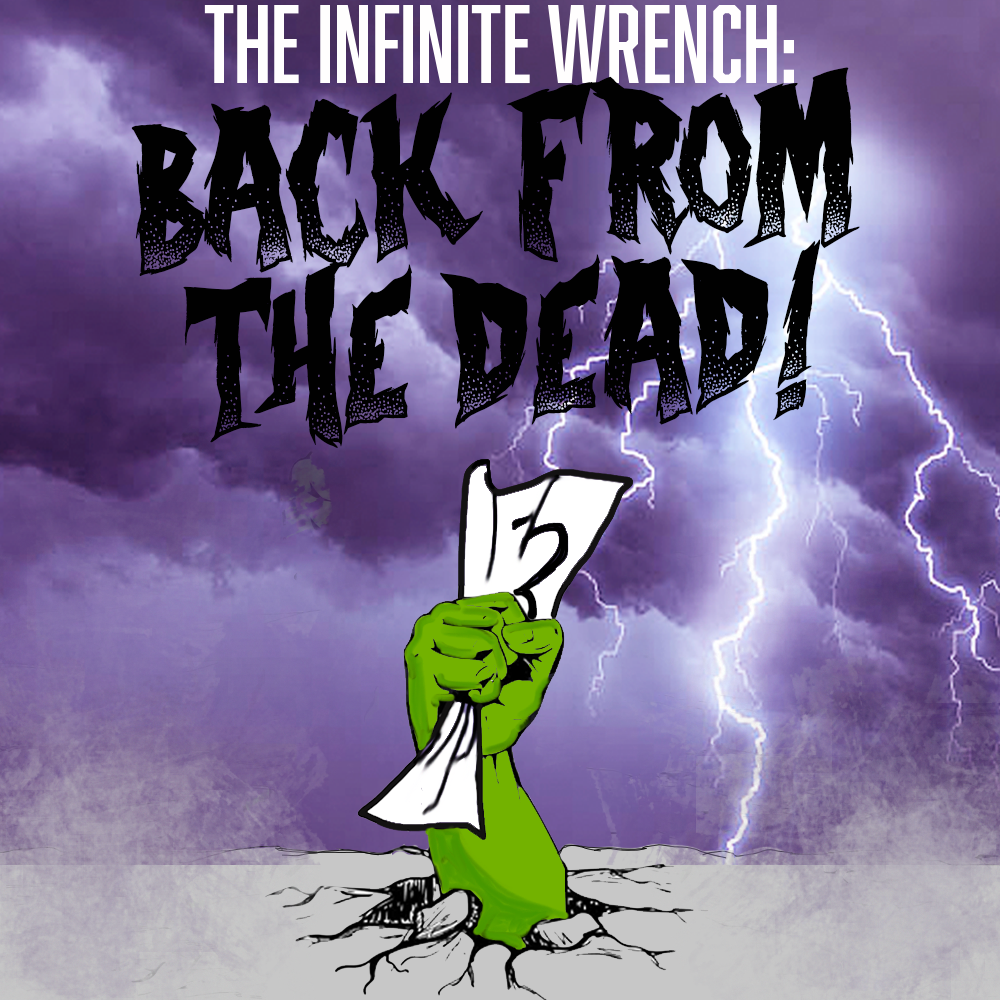 30 of our darkest, spookiest, most hair-raising plays come out to play for one spine-tingling, sphincter-twisting weekend only! PLUS pre and post-show festivities that are certain to frighten and delight: follow up The Wrench with a mask-optional spooky social hour of brews and candy, plus a double feature screening of Goosebumps (Friday), Are You Afraid of the Dark? (Saturday), or The Twilight Zone (Sunday).
It'll be emo, it'll be metal, it'll be ten hours of Monster Mash on loop. Grab your girls, ghouls and ghosts – and don't forget to dress up if you want to receive a treat (or avoid getting tricked).
🐈‍⬛🖤🌙🌑🔮☽ FRIDAY 10/27 & SATURDAY 10/28 @ 10:30PM 🖤🌙🌑🔮☽
SUNDAY 10/29 @ 7:00PM
Written and performed by: KR Riiber, Neil Bhandari, Emma Casey, Andrés Coronado, Cat Huck and Annie Share