45 PLAYS FOR AMERICA'S FIRST LADIES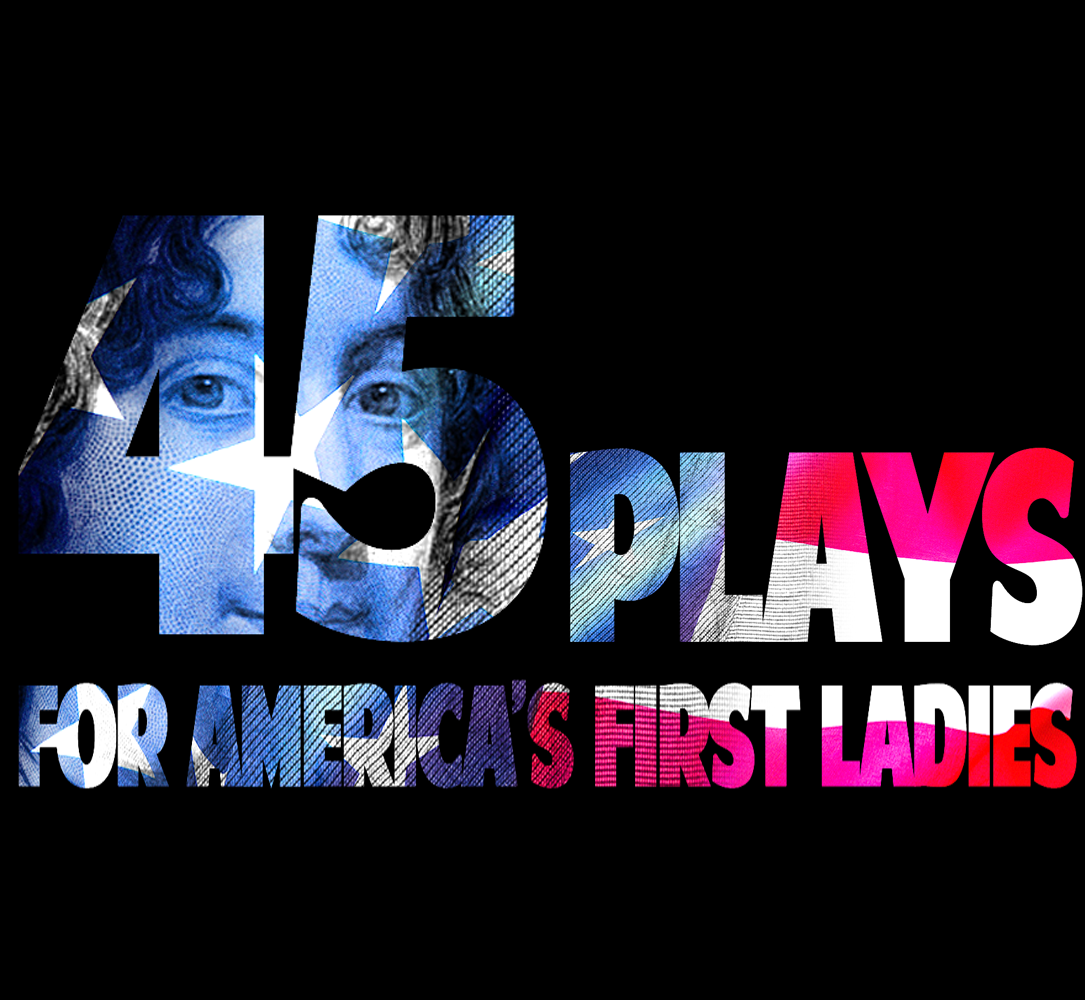 Appropriate for high-school ages and up
45 Plays. 50 First Ladies. A 100-minute journey through American history.
Directed by Denise Yvette Serna
Written by Chloe Johnston, Sharon Greene, Genevra Gallo-­Bayiates, Bilal Dardai, & Andy Bayiates
**EXTENDED – Now available through Nov 8th**
"a relentless sketch comedy flipbook" – Jesse green's CRITIC'S PICK IN The New York Times!
"consistently creative, inventive and admirably avoidant of the predictable"– Chris Jones, Chicago Tribune
"…a marvelously creative compendium of 45 playlets… 'First Ladies' is as immediate as anything can be from a social distance." – Catey Sullivan, Chicago Sun Times
Miss the regular run? you can STILL see it via GROUP SALE – SEE BELOW!
—
Show NOW ALSO Available TO SUBSCRIBERS OF BROADWAY ON DEMAND

Video by Will Sonheim
ABOUT 45 PLAYS FOR AMERICA'S FIRST LADIES:
45 Plays for America's First Ladies leaps from comic to tragic as it surveys the lives of the women who have served (and avoided serving) as first lady, from Martha to Melania. A biographical, meta-theatrical, genre-bending ride through race, gender, and everything else your history teacher never taught you about the founding of America.
45 Plays for America's First Ladies is a companion piece to the past Neo-Futurist production 43 Plays for 43 Presidents [originally produced in 2004, and remounted in 2012 as 44 Plays for 44 Presidents and re-published as 45 Plays for 45 Presidents in 2019]. Focusing this time on the women who served in the role of First Lady, this play follows an identical format as its predecessor, with a chronological series of 1-5 minute plays that – in typical Neo style – adopt a variety of shapes, tones, and theatrical conventions.
Instead of simply reciting biographies, however, this project uses the "honorary" office of First Lady as a lens to examine the roles that not only women but other marginalized individuals have played in the development of America. The story that emerges from telling all these stories at once shows how often people have gone unrecognized and unrewarded – and how vital their contribution have been.
Want to read more?
Featuring performances by:
Brenda Arellano // Performer¹
Hilary Asare // Performer³
Ida Cuttler // Performer⁴
Andie Patterson // Performer²
Robin Virginie // Performer³
Vic Wynter // Performer
¹The Neo-Futurists Alum
²San Francisco Neo-Futurists Ensemble Member
³New York Neo-Futurists Ensemble Member
⁴The Neo-Futurists Ensemble Member (Chicago, Il)
Watching with a group?
ABOUT THE NEO-LAB:
45 Plays for America's First Ladies is the 5th Prime Time production to be commissioned under The Neo-Lab, an in-house residency to support the development of one Neo-Futurist Prime Time show. Originally supported by the National Endowment for the Arts to premiere Tif Harrison's Saturn Returns, this marks the fifth project to be supported by Neo-Lab.
previous Neo-Lab presentations:
Saturn Returns by Tif Harrison (2016/17)
Tangles & Plaques by Kirsten Riiber (2017/18)
Remember the Alamo by Nick Hart (2018/19)
COMFORTABLE SHOES by Ida Cuttler (2019/20)