Intro to the Digital Two Minute Play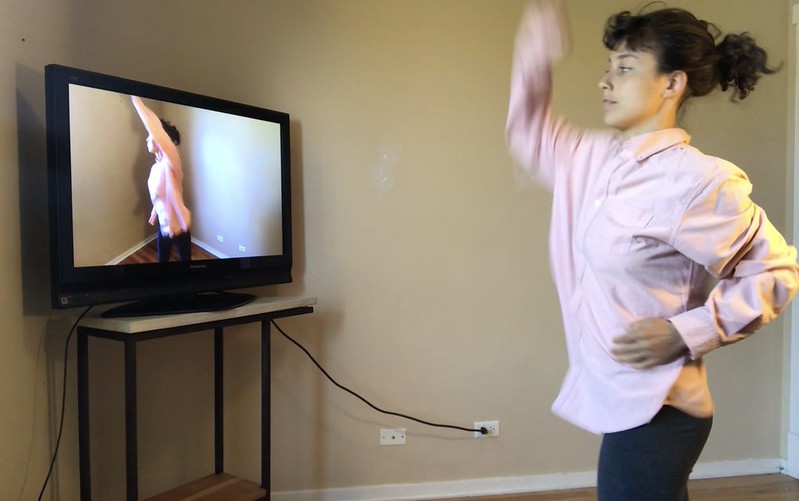 In this eight week online introductory class, students explore core Neo-Futurist tenets of honesty, brevity, and chance  in order to create short recorded plays in our unique, non-illusory aesthetic.
Using games and exercises, weekly writing challenges and regular in-class workshops, students learn specific play formulas and styles that recur in our weekly show The Infinite Wrench Goes Viral. Students will also learn to be a part of a consensus-based ensemble, giving and receiving guided feedback and critique on assignments throughout the course.  In the second half of the class, the student ensemble follows a version of the Neo-Futurists' weekly creative process to write, pitch, direct, edit and perform a showcase of their own original digital two-minute plays. This culminating show is shared and streamed online to the public. 
Prerequisites: Device to attend classes via Zoom, and a video recording device
If you're excited to take this class but don't have a recording device, please contact us at education@neofuturists.org and we'll do our best to assist you.
---
Class meets twice a week on Wednesdays and Saturdays at 7pm, for 90 minutes. For a total of 16 classes, or eight weeks. 
Class Dates:
WED & SAT
Feb 10th & Feb 13th
Feb 17th & Feb 20th
Feb 24th & Feb 27th
March 3rd & March 6th
March 10th & March 13th
March 17th & March 20th
March 24th & March 27th
March 31st & April 3rd
THE APPLICATION PERIOD FOR SCHOLARSHIPS FOR ARTISTS OF COLOR IS CURRENTLY OPEN 
The scholarship completely covers the cost of Intro to the Digital Two Minute Play. Applications are due Jan 22. Click here for more info!