Neo-Body
a Neo-Toolbox class taught by Ensemble Member Trent Lunsford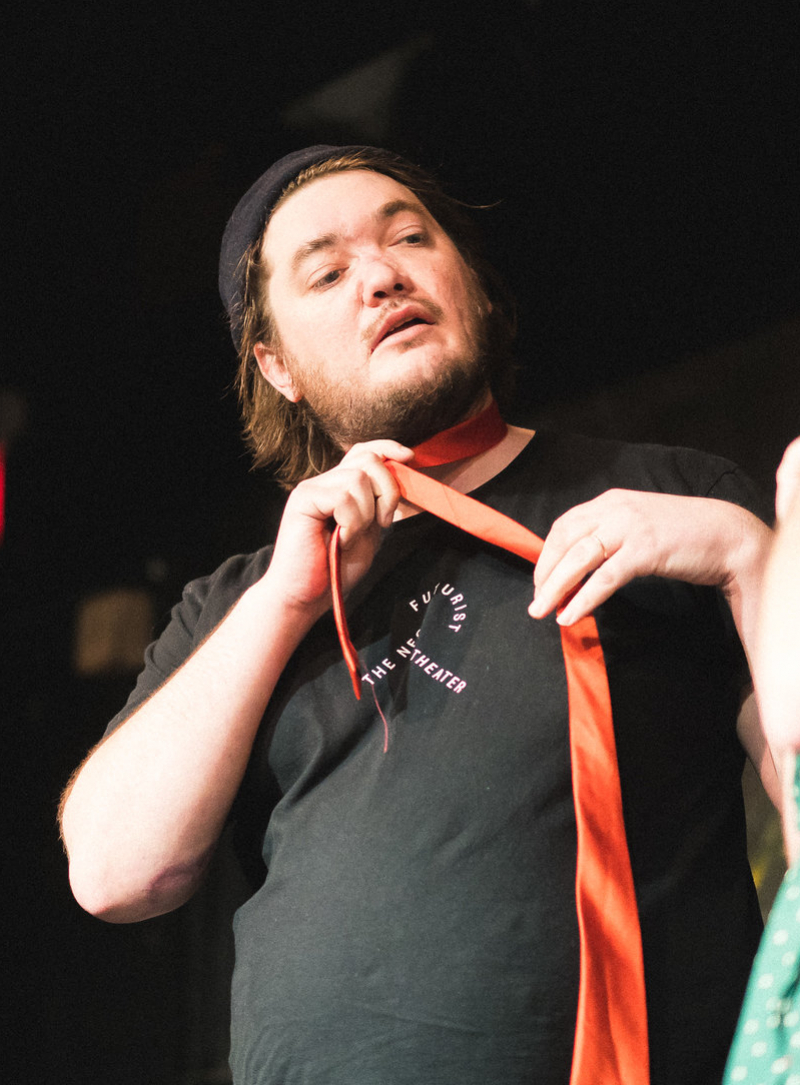 Wednesday September 23rd 7PM-8:15PM, CST
Neo-Body
One Online Class Session: Wednesday September 23rd 7PM-8:15PM, CST
Length: 90 minutes
Class Cap: 40
Tuition $19.99
Instructor: Trent Lunsford
Honesty is a key tenet of Neo-Futurism. We are who we are and we are doing what we are doing. This class will combine body awareness techniques with Neo-Futurist exercises to explore honesty not only in our writing, but in our physical presence onstage. 
Speed and brevity are also tenets of Neo-Futurism. We move fast to beat the clock but need ways to stay cool in the chaos. This class will provide tools to help you slow down, onstage and off. 
Please wear comfortable clothes and bring writing implements. Participants will be asked to keep video off until the end of session. 
Class will be held online. Registration cutoff is at 6:00 PM on the day of class. Zoom link to be emailed by 6:30 PM on the day of class.
Enroll Here
Curious about other online workshops? 
Check out:
9/9: THIS ONE'S FOR THE EMOS with Joanna Jamerson
9/30: MONOLOGUE AS LETTER ::: LETTER AS MONOLOGUE with Ida Cuttler
10/7: Theatrical Cleanse Through a Joy Lens with Leah Urzendowski