Best of The Infinite Wrench 2019
All our favorite plays written this year in one show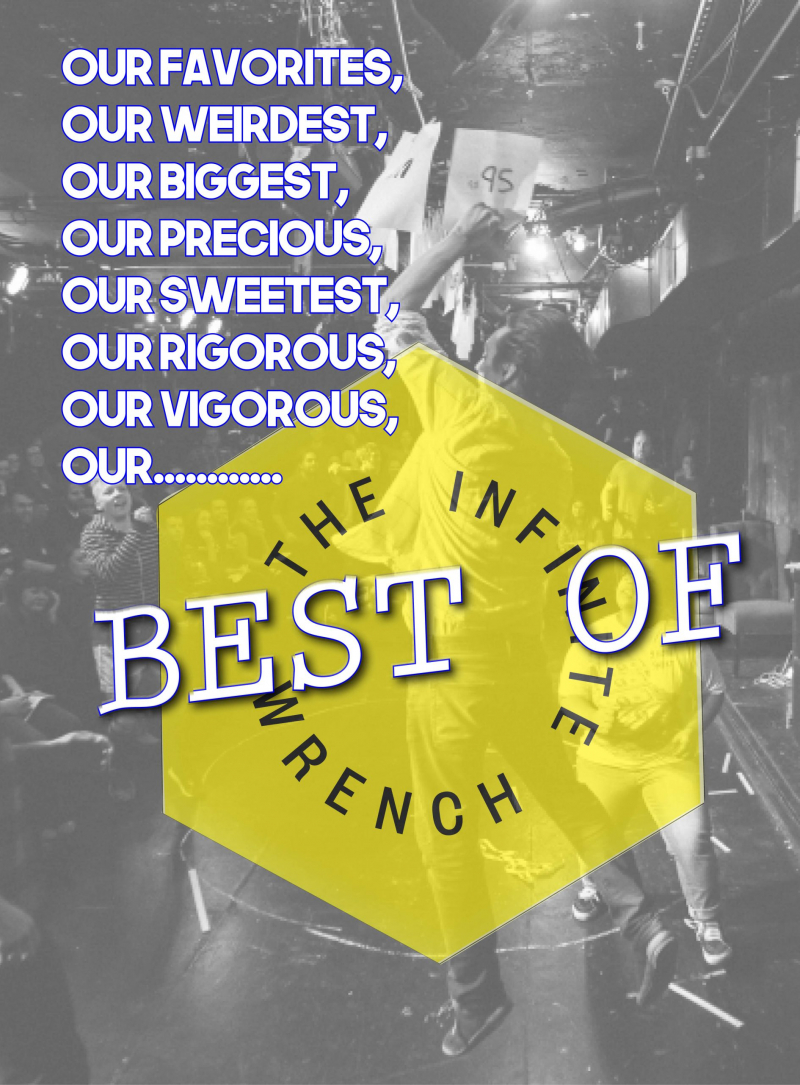 It's that time of year again,
Where we remount our favorite, our "Best" plays "Of" this very year we call "2019" for a couple of weeks in celebration of the birthday of The Neo-Futurists!
We'll perform a curated menu of our favorite plays from the past year, with a giant cast of Neo-Futurists who performed at any point in 2019.
Come to The Best of 2019, and relive some of your favorite moments of 2019 with The Neo-Futurists!
---
(Looking for tickets for Sunday Decemeber 8th? That's our benefit show, TIW24! Click here to learn more.)