a Mother's Day Benefit for the Chicago Women's Health Center
The Egg Wrench
30 Egg Plays in 60 Egg Minutes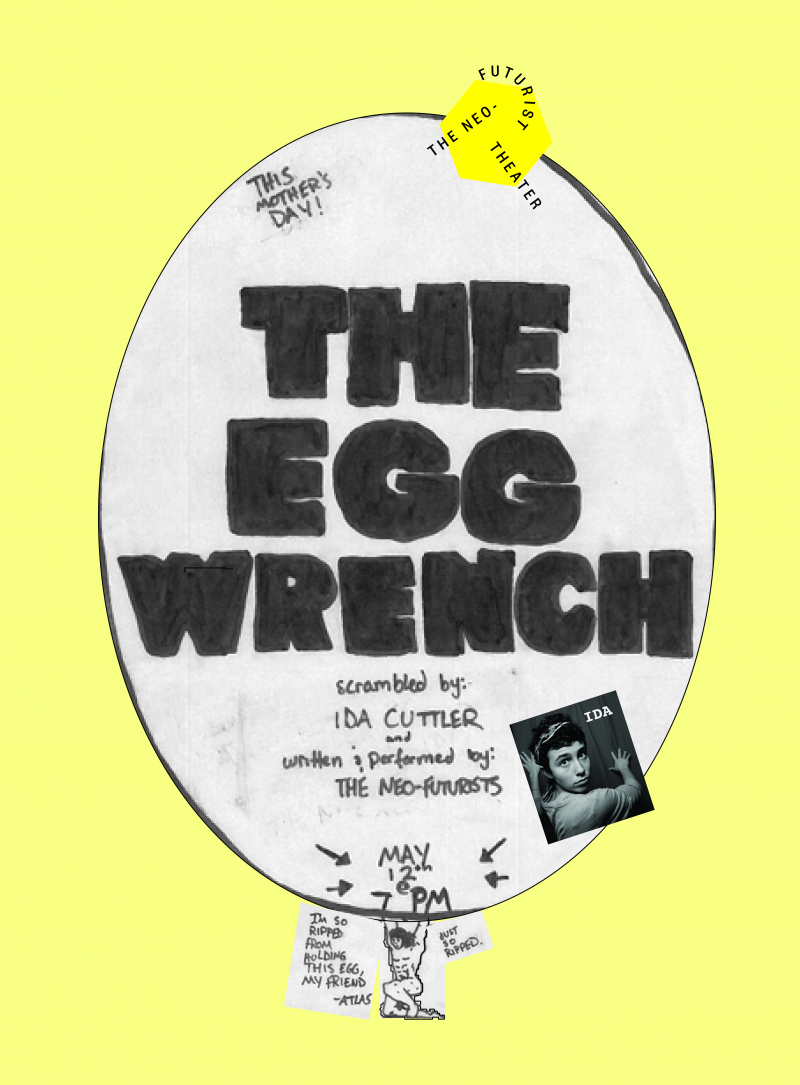 The Egg Wrench: 30 Egg Plays in 60 Egg Minutes is a one-night-only event on Mother's Day, May 12, 2019, featuring our favorite "egg" plays from the past 30 years. The Egg Wrench will be messy. It'll be about moms of any and every definition, gender, sexuality, and species. And it will make you look at breakfast in a whole new way.
Neo-Futurist Ida Cuttler serves as the "scrambler" of the show, leading the curation of egg plays in the menu, written and performed by a cast of Neo-Futurists past and present. Ticket sales will help benefit the fine work of the Chicago Women's Health Center.
Buy Tickets for May 12!
Keep up with news and updates on The Egg Wrench on this page, social media, or by signing up for our newsletter here.