a Mother's Day Benefit for Chicago Birthworks Collective
The Egg Wrench
30 Egg Plays in 60 Egg Minutes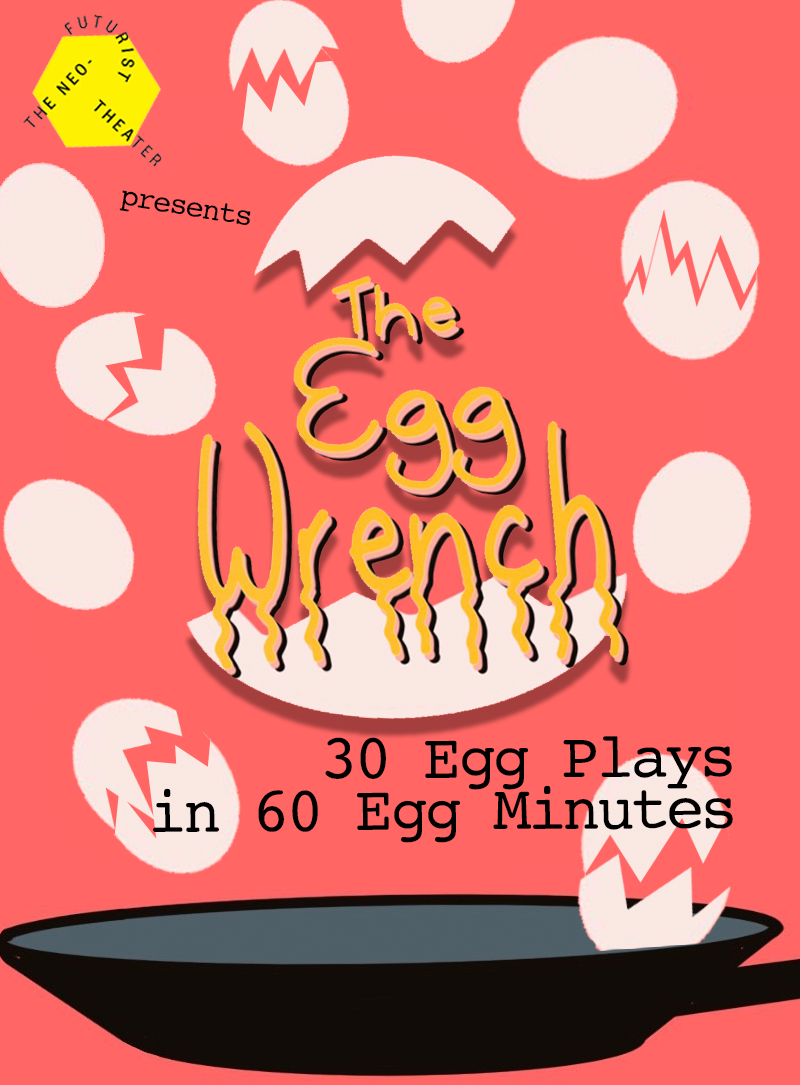 The Egg Wrench: 30 Egg Plays in 60 Egg Minutes is a one-afternoon-only event on Mother's Day, May 9, 2021, featuring our favorite "egg" plays from the past 30 years. The Egg Wrench scrambles up our perceptions of mothering, reclaiming it as a verb and explores the way that  every human has mothered or has been mothered and will un-crack all the messy, goopy, protein rich joys and hardship this entails. PLUS IT WILL MAKE YOU LOOK AT BREAKFAST IN A WHOLE NEW WAY!
Neo-Futurists Ida Cuttler & Jasmine Henri Jordan serve as the "scramblers" of the show, leading the curation of egg plays in the menu, written and performed by a cast of Neo-Futurists past and present.
Featuring performances by: Ida Cuttler, Jasmine Henri Jordan, Jessica Anne, Bilal Dardai, Brenda Arellano, Chloe Johnston and Krys Seli 

Show is streamed LIVE on Twitch and 100% of ticket sales benefit Chicago Birthworks Collective.
More about Chicago Birthworks Collective:
The Chicago Birthworks Collective was launched in 2018 by Toni and Tayo, a mom and daughter doula duo as the first collective of birth workers, lactation specialists, healers, and wellness practitioners uniquely serving Black birthing families across Chicago. The collective is composed of more than a dozen birth workers who are committed to centering Black birthing people in their reproductive experiences through radical attention, culturally-affirming and culturally-centered education and a village-centered model of care. CBC also organizes the Love Package Project, which is a community-centered effort led by doulas to provide carefully curated care packages for Black parents in Chicago. Our mission is to connect Black families to the support they deserve and desire to facilitate their most enjoyable and empowered birth and postpartum experience.
Keep up with news and updates on The Egg Wrench on this page, social media, or by signing up for our newsletter here.