The Infinite Wrench GETS FRIGHTFUL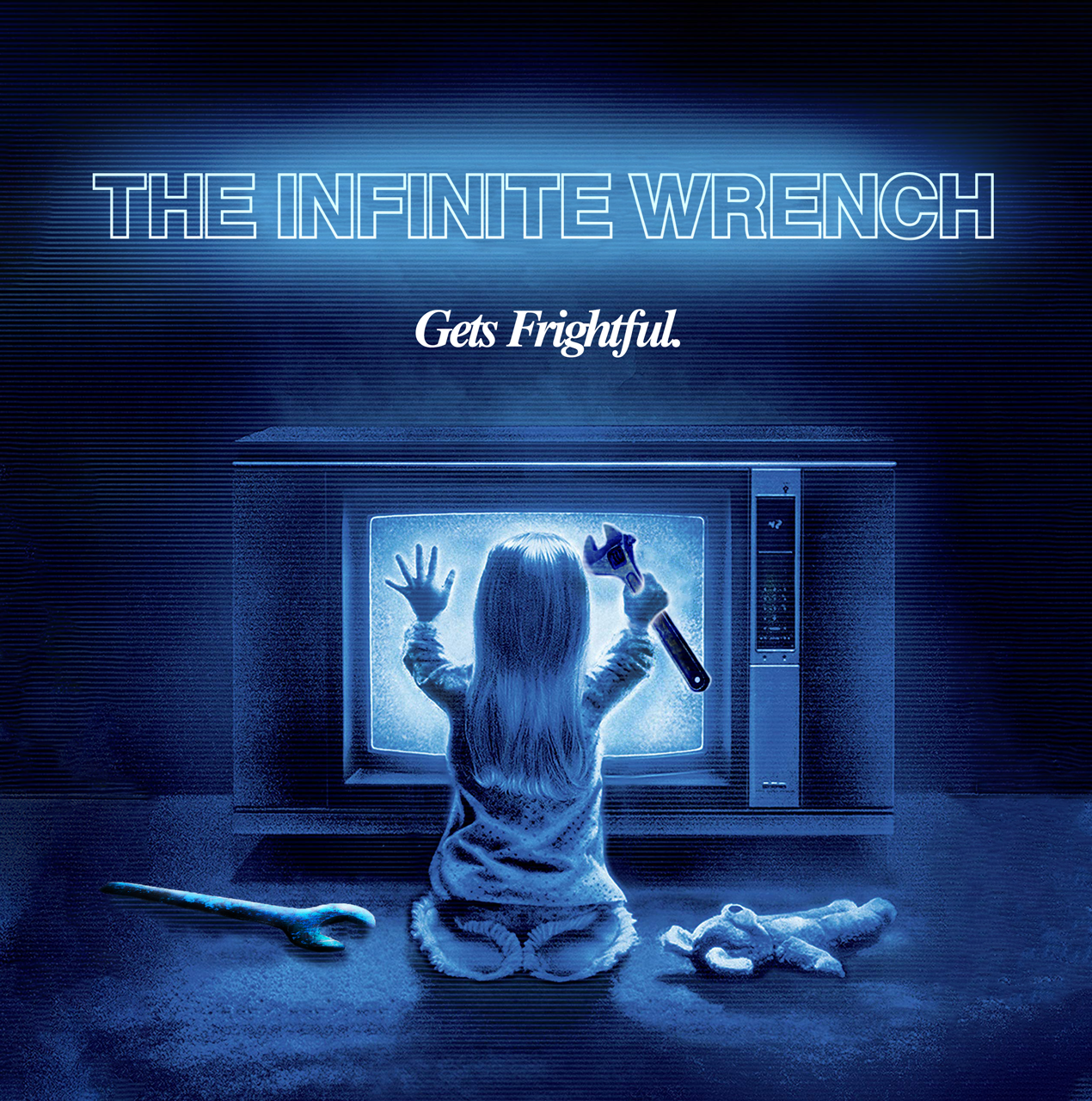 Drive In: $40 At Home: $15
Appropriate for high-school ages and up
Thursday, October 29th // LIVE AT THE DRIVE-IN!
Friday, October 30th – November 6th // STREAMING IN YOUR HOME!
Close your eyes, walk outside, delve into the unexpected and hell why not sneak up behind yourself and say BOO for this year's Halloween — Join The Neo-Futurists for THE INFINITE WRENCH GETS FRIGHTFUL! 
Brutalize the senses with a special Halloween horde of 30 BRAND NEW plays performed in 60 merciless minutes, screened LIVE at ChiTown Movies! These plays explore the macabre, the strange, the unknowable terrors in the back of your mind. Expect dark humor, heavy metal and existential dread. Also, there will be snacks.  (Peek at the menu here.) 
SHOW STARTS AT 7:30
w/ SPOOKY PRE-SHOW AT 6:30
Tickets are $40 Per Car, Maximum of 6 per vehicle 
Throw on your costume and warm up your vocal cords because you'll be determining the order of the show. 
Don't have a car? We've got you covered.
At at-home version of The Infinite Wrench GETS FRIGHTFUL is now available for purchase, through November 6th! You'll get the link to the 30 brand new plays starting Friday, October 30th. 
DRIVE IN TICKETS AT HOME / STREAMING TICKETS
CAST:

ABOUT THE VENUE
ChiTown Movies is located at 2343 S Throop St, Chicago, IL and was  launched in 2020 as a result of social distancing. They offer movies on their 60-by-40-foot screen and audio is played through FM radios. Concessions are available for purchase by phone or online from the facility's onsite restaurant, The ChiTown Grill, and directly delivered to your car.  You may choose to sit inside your car to allow for social distancing and climate control or set up seating directly outside your vehicle with a mask on.
For any further questions please contact, 312.226.1988.
The Infinite Wrench GETS FRIGHTFUL is a special, curated version of our ongoing, ever-changing digitally-adapted show, The Infinite Wrench GOES VIRAL, created new each week, 50 weeks throughout the year. Find out more about TIWGV here.