Trump's Mug: Portraits of the President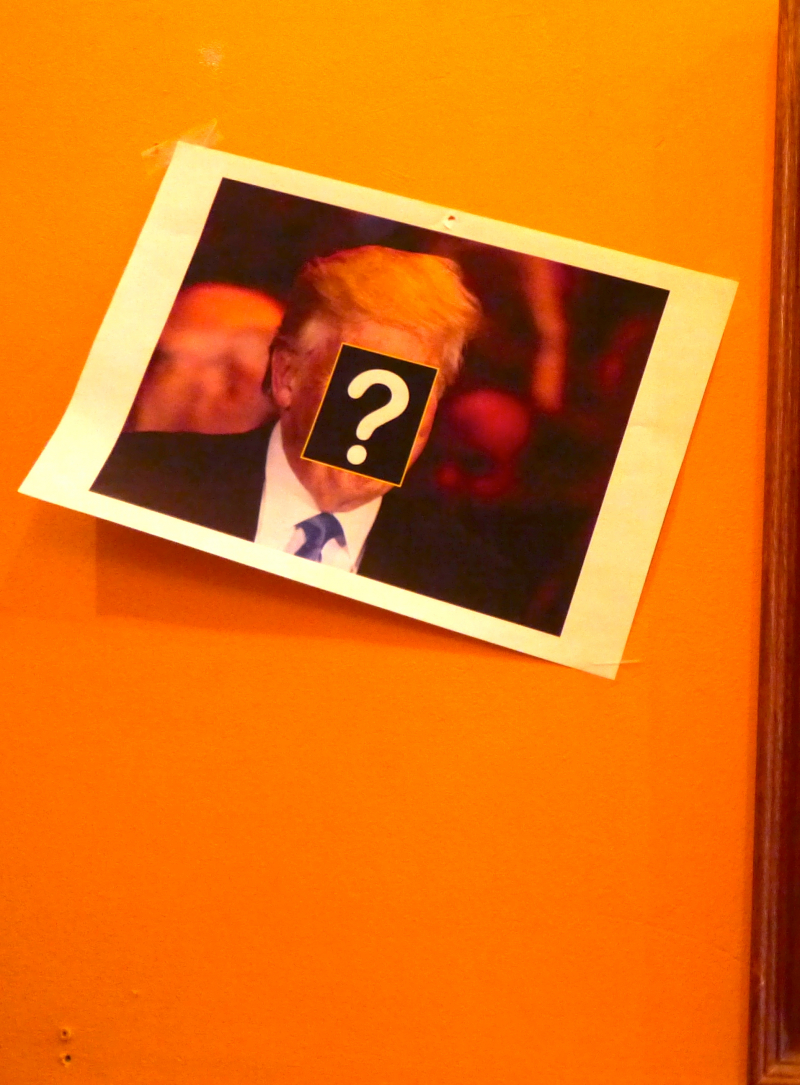 The Neo-Futurists are getting into the voting spirit with a one-night-only performance of Trump's Mug: Portraits of the President on Saturday, Nov. 3 at 7:30 p.m. At this evening of drinks, food, art and performance, Hal Baum, Neil Bhandari, Kurt Chiang, Joanna Jamerson, Jasmine Henri Jordan and Lily Mooney will read original essays portraying and satirizing the President's physical features, from complexion to hairdo. We will also reveal the works of four artists commissioned to make their own unique version of a "Presidential portrait" for Donald Trump – with audiences encouraged to vote for the final portrait Nov. 3 through Dec. 2, 2018 at The Neo-Futurist Theater.
The final portrait of the 45th President of the United States will live on in the one-of-a-kind "Hall of Presidents" at The Neo-Futurist Theater. Finalists for the President Trump portrait are George Booker, Rachel Gonzalez, Madeline Horwath and Charlotte Long.

Tickets are $15.
Saturday, Nov. 3 at 7:30 p.m. (Doors open at 7:00 for reception and viewing of the art. Drinks generously provided by Metropolitan Brewing and CH Distillery. And pizza from Dimo's Pizza!)

Note: Audience members that bring their "I Voted" sticker or other proof of voting in the 2018 Midterms will receive $5 off tickets to our ongoing performance The Infinite Wrench, Friday/Saturday at 11:30 p.m. and Sundays at 7 p.m., from now until November 11.